Microsoft Ignite – Day 1 Recap
September 27, 2017
Posted by:

Brian Ham

Category:

Event Recap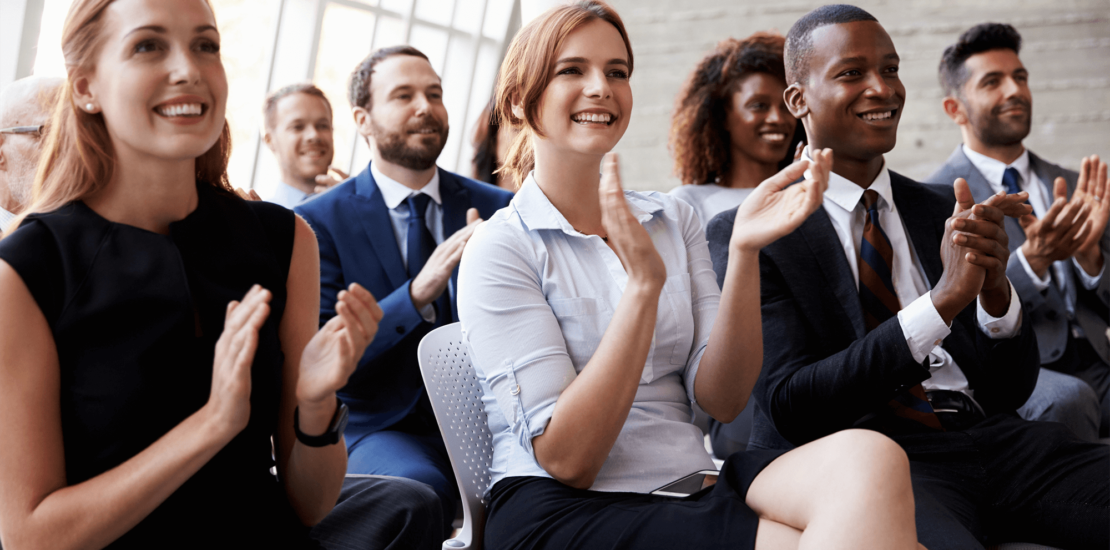 The first day of Microsoft's annual technology summit Ignite has concluded and the sun has set on Orlando, but the buzz surrounding the technologies showcased today still continues. Ignite kicked off with a keynote speech by Microsoft CEO, Satya Nadella which outlined Microsoft's vision moving forward and reiterated its dedication and focus on cloud based offerings (Office 365, Dynamics 365, Azure, Microsoft Teams, etc.). Nadella focused on the "Modern Workplace", which puts more emphasis on collaboration and "going beyond individual productivity and routine tasks" and focuses more on utilizing the skills and creativity that exists in your organization. To help organizations achieve this we are starting to see the lines between applications blur. A traditional implementation in many organizations would be that only sales would utilize a CRM solution, and the back office would use an accounting ERP system. This created two different data silos, two different user experiences, and required two skill sets. Microsoft is unifying the end user experience, utilizing one application to achieve more, and allowing the information to flow between team members easier than ever.
Microsoft gave us a glimpse of what is to come for the technology giant, quantum computing. A helpful analogy Nadella used to describe the basics of quantum computing was a cornfield maze. "The way the classical computer would try and tackle this is to start, trace a path, hit an obstacle, retrace, trace another path, retrace, trace another path, retrace. So it's this brute-force mechanism, but a quantum computer changes this. A quantum computer enables you to encode information, not just as ones or zeros, but as ones and zeros simultaneously. That unlocks amazing parallelism." If successfully developed, this would allow for a huge increase in computational power and allow companies to further tackle real-world problems.
Here are some of the highlights that rounded out day one at Ignite.
Dynamics 365 Talent
We are now starting to see how Microsoft is going to leverage its massive $26.2B acquisition of LinkedIn, and Dynamics 365 Talent is one of those ways. Dynamics 365 Talent is a newer offering from Dynamics 365, aimed at helping organizations with recruiting, on-boarding, and talent retention. Dynamics 365 Talent has a core offering known as CoreHCM (Human Capital Management) that offers compliance reporting, payroll, benefits and employee administration capabilities. Dynamics 365 Talent continues the trend of breaking down data silos and unifying the experience for all parties involved. The recruiter has the ability to interact with LinkedIn Recruiters and build their filters (location, languages spoken, skillsets) to identify their pool of candidates from within Dynamics 365 Talent. The hiring manager can utilize the Attract application to view applicants and move candidates through the screening and interview process. The days of loading Outlook to view all participants' calendars to try to coordinate a time are over. Dynamics 365 Talent has the ability to import calendars of specific resources involved in the process into Talent to help streamline the process and keep the experience in a single application. Candidates and new-hires can track the progress of their application, ending the HR "black hole" when someone applies for an opening. New hires have the ability to see current employees that they might have gone to school with or worked with previously within the organization, or view individuals that have a similar job title prior to starting employment. These efficiencies help organizations move quickly through the hiring and recruiting process, which could make the difference when trying to attract top tier talent.
Bing for Business
Bing for Business is not something I had previously heard much about, but it is an improved search experience for Office 365, which uses AI and Microsoft Graph to deliver more relevant search results. Bing for Business allows users to search across a multitude of internal data sources and external data sources at once – allowing end-users to retrieve documents, contact information and corporate data as well as external data results with a single search. This changes the need to load SharePoint and perform a search for document information, or searching Outlook or Dynamics 365 for Contact information and allows you to perform more from within the application you are currently using. This brings the search to YOU, instead of the end-user loading up the appropriate application to initiate a search.
Mixed Reality/HoloLense
This was hands down one of the most exciting demonstrations of the day. Microsoft demonstrated how Ford is utilizing Microsoft's HoloLense headsets and Microsoft Teams to work in a "mixed-reality" environment. When Ford and other automotive manufacturers used to collaborate on a vehicle, the process centered around a 5,000-pound clay model of the vehicle. The model needed to be moved from team to team to solicit feedback around safety, design, and engineering. Fast forward to the present and now Ford employees can put on HoloLense headsets, login to Microsoft Teams and collaborate with employees from around the world. This allowed employees to see in real-time, the same experience another colleague had and review notes about potential modifications.
This technology is very exciting. I can see so many applications in engineering, education, and the medical field.
Dynamics 365
The changes with Dynamics 365 have been coming fast and furious. It is clear that the old method of buying large product suites of business applications and trying to deploy them is dead. Dynamics 365's approach of role based modules that address specific needs is the future and offers modules for Talent Recruitment (outlined above), Sales, Field Service, Customer Service, Project Service Automation and Operations. Microsoft views Dynamics 365 as the vehicle to transform business processes, and to help break down data silos.
Microsoft also announced tighter integration with LinkedIn and additional artificial intelligence. Dynamics 365 has the ability to look at a salesperson's interactions and opportunities with a client and calculate which opportunity a sales person should be focusing on based upon a number of indicators. This allows the sales staff to utilize their time more effectively and achieve higher close rates. It is very exciting to see the direction and vision that Microsoft has for their online offerings, and how it aligns with SōtirIS' goal for our clients:
Putting the correct information in the hands of the right people at the proper time, allowing them to make informed decisions.
The silos of data are being torn down, and information and collaboration are becoming a focus for organizations. It is a goal that has some inherent challenges like user adoption, ease of use, and providing an experience that is better than what a user has now. Microsoft is addressing these hurdles by making the end user experience as unified and as simple as possible. This lowers the learning curve for end-users and provides an application environment that they are comfortable with and are not scared to interact with.
Organizations compile a massive amount of data in the various applications they have selected to run their business with, but it is just that… data. The organizations that have the ability to turn that data into information and actionable items are the ones who benefit the most from having 'all of that data'. Microsoft Power BI is aimed at doing this by allowing data to be pulled from a large number of sources (both on-premise or with Microsoft 365) and starting to compile relationships and insights. Organizations have been throwing together reports to answer questions as long as there has been data, but often times to get additional insights meant another trip back to IT, another query, another report. Power BI coupled with AI and Machine Learning are allowing insight into your data like many organizations have never experienced before. End-Users, not data scientists, have the ability to drill down into their data, ask natural language questions via Cortana and get answers, while having Power BI recommend insights and trends that Power BI may have noticed.
Once you add these advancements together you truly have an empowered employee that has the tools to succeed and thrive. That is a situation where everyone wins.